The remarkable industrial growth in Japan over the past decades has been the major driver behind the success of our modern society. Yet it has led us to a world of fierce global competition as companies incessantly search for new technologies and materials.
These modernizations, however, have both immediate and long-term consequences for our animals, plants and the environment.
We believe that working in harmony with nature will become the true foundation for our future business.
By integrating our expertise in chemical synthesis and naturally occurring substances, we have re-imagined the concepts of natural chemistry and life chemistry to pursue our purposes in the three pillars of our business – Chemicals, Pharmaceuticals and Foods.
Through utilizing our traditional values in food culture and developing new materials and technological innovations, our goal is to contribute to the creation of a better environment, in which we can live healthy and secure lives.
This approach, we believe, will give us competitive advantages in the global market where we can grow into a strong successful business and contribute even more to society.
Akira Kasano, CEO


From Wakayama to the World
We Will Continue Our Challenge
Since our foundation over 80 years ago, we have cultivated our expertise in chemical technology to deliver diverse products that improve our health and lifestyles.
Small but Great – We believe in the power of great products that may be small but are of superior quality and take the lead in setting the world standard. We will continue our challenge to deliver better products throughout the world.
Throughout the World in Which We Live
We are contributing to society through
the creation of diverse products.
Our diverse range of products in three major markets - Chemicals, Pharmaceuticals and Foods–support a modern, comfortable life.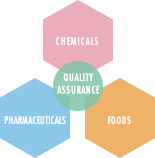 Company name
Kasano Kosan Corporation
CEO
Akira Kasano
Founded
Started as Kasano Chemical Works in 1933
Services
Manufacturing and marketing of chemicals, pharmaceuticals, food additives and food products
Established
July 25, 1967
Capital
¥14,000,000
Location

Head office:

550-1 Inokuchi, Wakayama-shi, Wakayama 649-6323, Japan

TEL: +81-73-477-0277

FAX: +81-73-477-3165

Tokyo Branch

102 Sengokuyama Annex, 5-3-20 Toranomon, Minato-ku, Tokyo 105-0001, Japan

TEL: +81-3-3431-4676

FAX: +81-3-3431-4653

German Affiliated Company

Kasano Europe GmbH

Eschenweg 9 41352 Korschenbroich Germany

TEL: +49-2161-548-3123

1933
The Kasano brothers Masamiki and Kiyoshi opened Kasano Chemical Works
Their first product was a dyeing agent, Turkey red oil
1936
Successfully launched domestically produced FINE FINISH EXTRA and NOALNAPHTHOL
1940
Established a joint venture company, Manchurian Fine Chemical Ltd.
Diversified its product lines into pharmaceutical ingredients, acetic acid and ethyl acetate
1947
Kasano Printing and Dyeing Co., Ltd. was founded
1962
Became the first Japanese company to start a business in West Africa
Started international venture companies, Arewa Textile Ltd. in Nigeria and Sotexi Co., in Cote d'lvoire
1967
Kasano Kosan Corporation was established
1969
Began manufacturing of printing machine parts, NICKEL SCREEN ROLL, and chemical dyes
1971
Introduced acrylamide derivatives, the bridging agents for resin coating
Added taurine to its pharmaceutical product portfolio
1978
Launched fluorescent dyes
1982
Became the certified manufacturer of food additives
Marketed apurified sugar sweetener, xylose
1996
Opened its pharmaceutical manufacturing facility
Began manufacturing of pharmaceutical products
1998
Opened its food manufacturing facility
Joined the food industry withnatto– fermented soybean products
2002
Patent granted on its manufacturing technology for low-sodium umeboshi,pickled Japanese plums (Patent No. 3388289)
Started manufacturing of umeboshi
Opened its second pharmaceutical manufacturing facility
2004
Opened its distillation facility
2007
Selected as one of the 300 Active &Creative Small Businesses by the Small and Medium Enterprise Agency
2009
Opened its new pharmaceutical manufacturing center with an integrated logistics system
Opened its manufacturing facility for N-methylol acrylamide powders
2015
Expanded its pharmaceutical manufacturing center
2016
Established Kasano Europe GmbH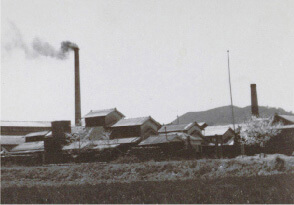 Kasano chemical works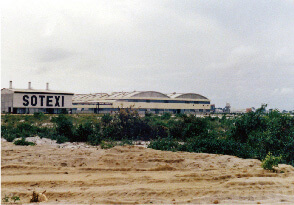 Sotexi co. (Cote d'lvoire)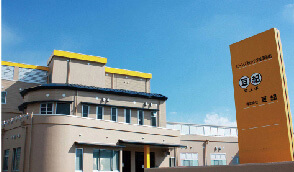 Mameki corporation
(Factory) 620 Iwase, Wakayama-shi,
Wakayama 640-8301, Japan
TEL: +81-73-473-0880 (main phone number)
FAX: +81-73-473-3111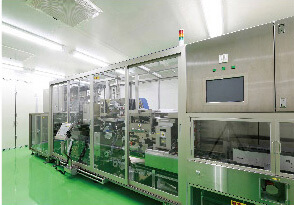 Integrated inspection-packaging line opened
in December 2015